Our Services
From Electric to Plumbing, to Carpentry to Painting the walls. Ustaad Ji have you covered with our highly Skilled Labor. Ustaad Ji provides services 24/7 in all seasons.
Call us in an Emergency. +92-300-254-63-63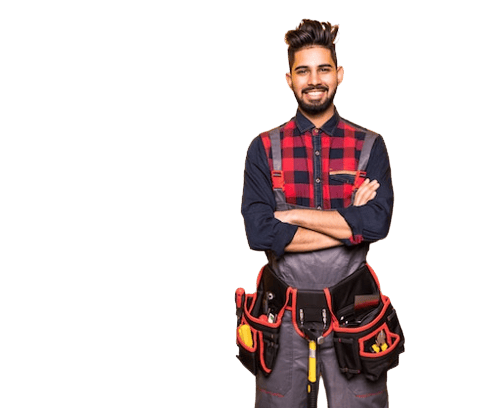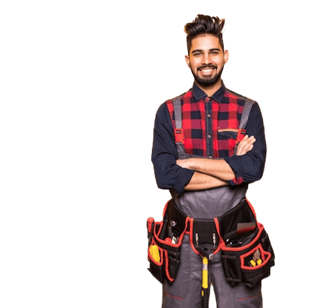 Electrician Services
At Ustaad Ji, we take pride in offering top-notch electrician services. Our team of experienced professionals is here to tackle all your electrical needs, from minor repairs to complex installations. We prioritize safety and efficiency, ensuring your home or business is powered reliably. Whether you're facing electrical issues, or need wiring services, lighting installation, or circuit panel upgrades, you can trust Ustaad Ji for reliable and expert solutions. We're dedicated to keeping your electrical systems running smoothly and safely.
Ceiling Fan Installation

SMD Lights Installation (Without Wiring)

32-42 Inch LED TV or LCD Mounting

Switchboard Button Replacement

Pressure Motor Installation

Single Phase Breaker Replacement

Single-Phase Distribution Box Installation

Water Tank Automatic Switch Installation

Fan Dimmer Switch Installation

UPS installation (Without Wiring)

Exhaust Fan Installation

New House Wiring

Electrical Wiring

House Electric Work

Door Pillar Lights
Fancy Light Installation (Without Wiring)

UPS Wiring

LED TV Dismounting

Kitchen Hood Repairing

Kitchen Hood Installation

Switchboard Socket Replacement

Power Plug Installation (Without Wiring)

Power Plug Installation (With Wiring)

Light Plug (With Wiring)

Light Plug (Without Wiring)

Ceiling Fan Repairing

43-65 Inch LED TV or LCD Mounting

Tube light Installation

Tube Light Replacement

Any other Electrical work suggest by you
Plumbing Services
At Ustaad Ji, we are your trusted source for comprehensive plumbing services. Our skilled professionals are ready to address all your plumbing needs with expertise and precision. Whether it's a minor leak, drain cleaning, pipe repairs, or fixture installations, we've got you covered. We understand the importance of efficient plumbing in your daily life, and our team is dedicated to ensuring your plumbing systems work flawlessly. Count on Ustaad Ji for prompt and reliable plumbing solutions that keep your home or business running smoothly.
Mixer Tap Installation

Single tap Installation

Sink Spindle Change

Muslim Shower Replacement

Water Motor Installation

Kitchen Leakage Repairing

Commode Tank Machine Repairing

Hot or Cold Water Piping

Washroom Accessory Installation

Kitchen Drain Blockage

Automatic Washing Machine Installation (With Wiring)

Commode Tank Machine Replacement

Water Motor Repairing
Water Tank Supply Issue

Gas Pipe Wiring

House Plumbing Work

Commode Installation

Pipeline Water Leakage

Drain Pipe Installation

Sink Installation

Sink Pipe Replacement

Water Tank Installation

Automatic Washing Machine Installation (Without Wiring)

Handle Valve Replacement

Handle Valve installation

Bath Shower Installation
Painter Services
Ustaad Ji is your go-to destination for exceptional painting services that transform your walls and exteriors. Our team of skilled painters is dedicated to bringing your vision to life with precision and creativity. Whether you're looking to refresh your interior spaces with vibrant colors or enhance your property's curb appeal with exterior painting, we've got the expertise you need. We pay meticulous attention to detail, use high-quality materials, and offer a wide range of color options to suit your preferences. Trust Ustaad Ji for a stunning and durable finish that revitalizes your living spaces and adds curb appeal to your property.
House Paint (outdoor)

House Paint (indoor)

Furniture Polishing

Gray structure Paint
Door Polish

Tables Polish

Window Paint

Wooden Door Paint
Carpenter Services
At Ustaad Ji, our carpentry services are a testament to craftsmanship and precision. Our team of highly skilled carpenters is equipped to handle a wide range of woodworking projects, from crafting custom furniture to tackling intricate home improvement tasks. Whether it's designing and building bespoke pieces, installing cabinets, repairing doors and windows, or working on flooring projects, we combine traditional craftsmanship with modern techniques to deliver outstanding results.
Door Repairing

Carpenter Work

Drawer Repairing

Furniture Repairing
Room Door Lock installation

Drawer Lock installation

Curtain Installation

Catcher Replacement
Did You Know
USTAAD JI
is
Available
for
24/7