Electrician Services
At Ustaad Ji, we take pride in offering top-notch electrician services in Karachi. Our team of experienced professionals is here to tackle all your electrical needs, from minor repairs to complex installations. We prioritize safety and efficiency, ensuring your home or business is powered reliably. Whether you're facing electrical issues, or need wiring services, lighting installation, or circuit panel upgrades, you can trust Ustaad Ji for reliable and expert solutions. We're dedicated to keeping your electrical systems running smoothly and safely.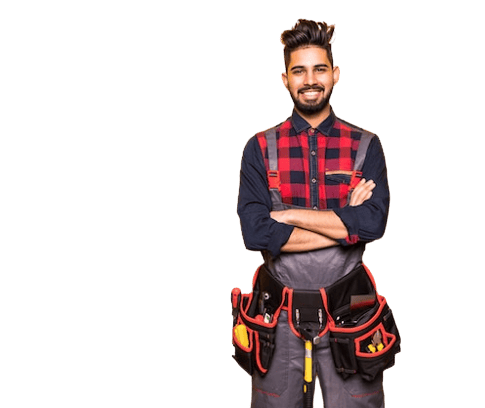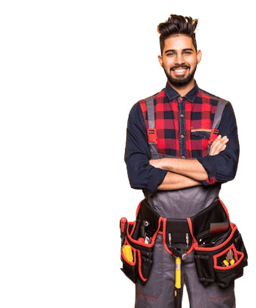 Ceiling Fan Installation

SMD Lights Installation (Without Wiring)

32-42 Inch LED TV or LCD Mounting

Switchboard Button Replacement

Pressure Motor Installation

Single Phase Breaker Replacement

Single-Phase Distribution Box Installation

Water Tank Automatic Switch Installation

Fan Dimmer Switch Installation

UPS installation (Without Wiring)

Exhaust Fan Installation

New House Wiring

Electrical Wiring

House Electric Work

Door Pillar Lights
Fancy Light Installation (Without Wiring)

UPS Wiring

LED TV Dismounting

Kitchen Hood Repairing

Kitchen Hood Installation

Switchboard Socket Replacement

Power Plug Installation (Without Wiring)

Power Plug Installation (With Wiring)

Light Plug (With Wiring)

Light Plug (Without Wiring)

Ceiling Fan Repairing

43-65 Inch LED TV or LCD Mounting

Tube light Installation

Tube Light Replacement

Any other Electrical work suggest by you
From Electric to Plumbing, to Carpentry to Painting the walls. Ustaad Ji have you covered with our highly Skilled Labor. Ustaad Ji provides services 24/7 in all seasons.
Call us in an Emergency. +92-300-254-63-63
Expert Ustaad Ji: Experienced Electrician
Did You Know
USTAAD JI
is
Available
for
24/7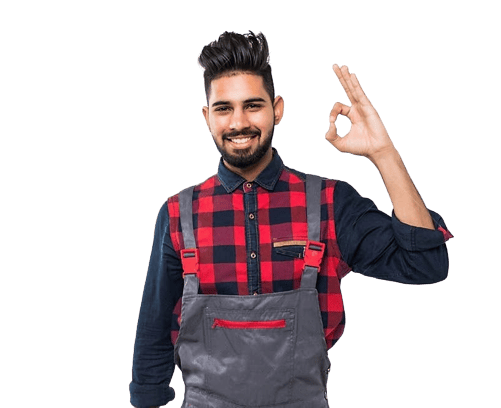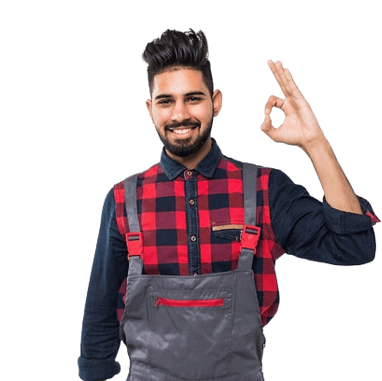 Electrician Services in Karachi
Many of us can empathize with having a lengthy list of overdue electrical tasks. Regrettably, you often postpone these crucial tasks due to your busy schedules, risking potentially irreversible consequences.
Recognizing the gravity of this issue, Ustaad Ji now provides convenient online electrician services for Karachi residents.
Safe and Reliable Electrical Services in Karachi
Our comprehensive electrician offerings encompass a broad spectrum of services, spanning from light bulb installation and replacement, water pump maintenance, and LED TV wall mounting, to ceiling fan fitting, electrical rewiring, and automatic water tank switch installation.
When you choose us, you gain instant access to certified electricians in your vicinity. Our electrician solutions are characterized by their dependability, speed, affordability, and safety, ensuring a hassle-free life for you.
Book Electrician Easily & Quickly

Thanks to Ustaad Ji, the process of discovering and scheduling an electrician has been streamlined for your convenience!
Simply visit our website, complete the sign-up process, and you'll have the freedom to select a nearby electrician with just a few clicks, a quick phone call, or even a simple SMS or WhatsApp.
Why Choose Ustaad Ji's Electrician Services?

Ustaad Ji on-board only qualified and skilled staff who are eligible to work for you. Our onboarding process ensures you get the highest quality of service at an economical cost with complete peace of mind. Our expertise, extensive experience, and commitment to customer satisfaction have endeared us to thousands of clients.
Here are key highlights of Ustaad Ji electrician services, setting us apart as the preferred choice:
Highest Customer Satisfaction Rate
We link you with adept and seasoned electricians who guarantee complete customer contentment by delivering secure and efficient electrical solutions.
We ensure the resolution of all your electrical concerns on the initial visit. If not, we provide a complimentary revisit by the assigned electrician at no additional cost until your satisfaction is achieved.
Ensuring Safety and Peace of Mind
Our expert electricians skillfully perform electrical rewiring as part of ceiling fan installation, repairs, and various other electrical tasks to prioritize the safety of your home and loved ones.
Our goal is to assist you in averting potential short circuits and other electrical hazards by ensuring that electrical work is carried out correctly by nearby expert electricians.
Effective and Reliable
Our seasoned electricians provide a comprehensive array of electrical services promptly and with your complete satisfaction as our top priority.
Our offerings encompass services such as installing automatic water tank switches and repairing water pumps.
Whether it's ceiling fan installation, network cable setup, fan dimmer switch installation, or new house wiring, our electricians are committed to consistently delivering exceptional results.
Affordable Electrical Services
Are you looking for affordable electrical services in Karachi? We understand that electrical problems can be costly, but we don't want you to have to delay repairs or installations due to budget constraints.
We connect you with the best electricians in Karachi who will do the job right, on time, and within your budget. Whether you need a new electrical panel installed or a faulty outlet repaired, we can help.
Our electricians are experienced, licensed, and insured, so you can be confident that your electrical work will be done safely and professionally.
Tailored to Your Specific Requirements
When you choose to book an electrician through our platform, you safeguard yourself from the hassles of unprofessionalism. Say goodbye to concerns about potential property damage, unexpected additional charges for equipment procurement, and deviations from your service instructions.
Contact us today for stress-free electrical works in Karachi