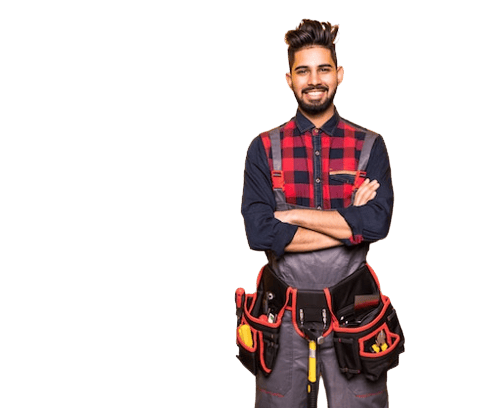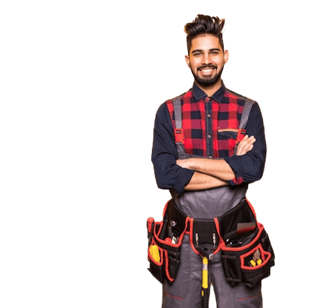 Plumbing Services
At Ustaad Ji, we are your trusted source for comprehensive plumbing services in Karachi. Our skilled professionals are ready to address all your plumbing needs with expertise and precision. Whether it's a minor leak, drain cleaning, pipe repairs, or fixture installations, we've got you covered. We understand the importance of efficient plumbing in your daily life, and our team is dedicated to ensuring your plumbing systems work flawlessly. Count on Ustaad Ji for prompt and reliable plumbing solutions that keep your home or business running smoothly.
Mixer Tap Installation

Single tap Installation

Sink Spindle Change

Muslim Shower Replacement

Water Motor Installation

Kitchen Leakage Repairing

Commode Tank Machine Repairing

Hot or Cold Water Piping

Washroom Accessory Installation

Kitchen Drain Blockage

Automatic Washing Machine Installation (With Wiring)

Commode Tank Machine Replacement

Water Motor Repairing
Water Tank Supply Issue

Gas Pipe Wiring

House Plumbing Work

Commode Installation

Pipeline Water Leakage

Drain Pipe Installation

Sink Installation

Sink Pipe Replacement

Water Tank Installation

Automatic Washing Machine Installation (Without Wiring)

Handle Valve Replacement

Handle Valve installation

Bath Shower Installation
From Electric to Plumbing, to Carpentry to Painting the walls. Ustaad Ji has you covered with our highly Skilled Labor. Ustaad Ji provides services 24/7 in all seasons.
Call us in an Emergency. +92-300-254-63-63
Did You Know
USTAAD JI
is
Available
for
24/7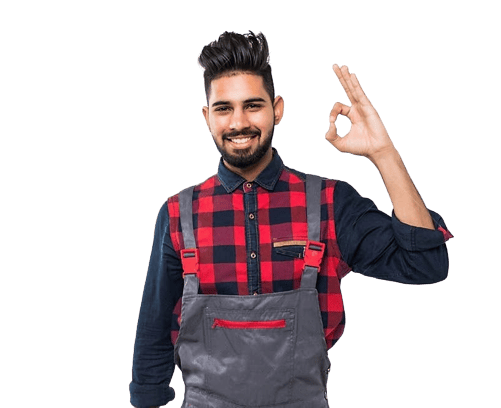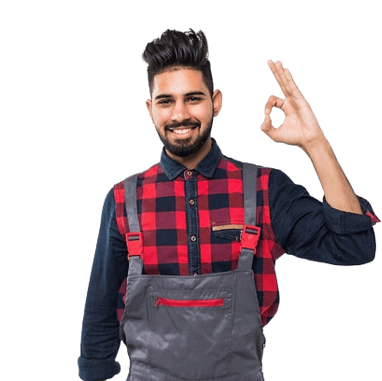 Plumber Services in Karachi
Find Professional Plumber Services in Karachi

Plumbing Problems Can Arise Anytime, and the Frustration of Not Locating a Nearby Plumber Can Be Overwhelming. If You Reside in Karachi, You Can Now Access the Top-Notch Expertise of Ustaad Ji's Best Plumbers.
We Prioritize Your Emergencies, Ensuring You Receive Impeccable Service 24/7, Any Day of the Week.
Swift and Trustworthy Plumbing Solutions in Karach
i

Plumbing inconveniences can strike at any moment, and even well-maintained equipment might encounter occasional hiccups. Rest assured, our team is dedicated to delivering punctual service.
If you're eager to resolve your plumbing issues promptly, don't hesitate to get in touch with us. Our adept and seasoned plumbers are equipped to swiftly and efficiently address a wide range of plumbing concerns, from common to highly specialized
When to Reach Out to Ustaad Ji for Plumbing Assistance?
Feel free to contact Ustaad Ji for plumbing assistance when you encounter:
Is your toilet causing headaches with leaks, flushing issues, or unusual noises? Such disruptions can significantly disrupt your daily routine. Our reliable and efficient plumbing service is just a call away. With the expertise of our responsive and skilled team, a quick intervention is all it takes to restore order.
Blocked Bathtubs and Shower Drains
Have you ever found yourself taking a shower, only to watch the water level rise to ankle-deep, or hear an unusual gurgling sound from the drain? These issues often stem from soap and hair accumulation in the pipes. Our proficient technicians will swiftly resolve these concerns, ensuring your plumbing operates smoothly in no time
Dripping Faucets and Toilets
Are you troubled by the relentless drip from your sink that keeps you up at night? This issue could be attributed to a valve malfunction or mold buildup. Trust our adept troubleshooting plumbers to handle this delicate task with precision.
Blocked Sinks – Kitchen and Washroom Water Flow Issues
Are you facing difficulties with water drainage in your kitchen sink during dishwashing or while using the bathroom sink for daily routines? This common issue can be a major inconvenience. Our skilled technicians specialize in promptly resolving such problems. Don't wait for the situation to worsen. Reach out to us today. Indeed, a blocked pipe can significantly disrupt your daily routines.
Discovering a leak that disrupts your hot water supply can lead to substantial inconveniences and potential property damage. Reach out to us to connect with an experienced plumber who can efficiently replace the water heater valve or install a new unit tailored to your specific requirements.
Addressing Leaky Washing Machine Hoses
Don't overlook the signs of mold and rust accumulation on your washing machine. Our team is equipped with the right tools to efficiently eliminate these issues and mend any cracks or bulges in your washer, ensuring it operates smoothly.
In addition to addressing these typical concerns, our emergency plumbing service encompasses:
Fixing damaged water lines

Rehabilitating burst pipes

Fine-tuning your hot water system

Resolving sewer system backups, and many other essential services.
Note: Please feel free to reach out to us if you'd like to have your plumbing equipment inspected for any potential issues or if you have inquiries about plumbing services available in your vicinity.