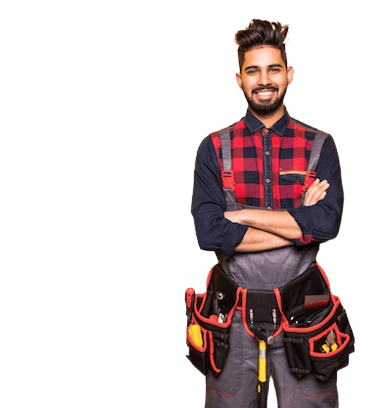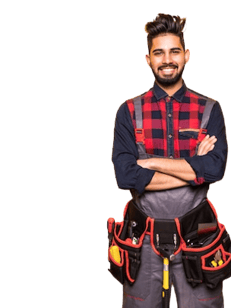 Painter Services
Ustaad Ji is your go-to destination for exceptional painting services in Karachi that transform your walls and exteriors. Our team of skilled painters is dedicated to bringing your vision to life with precision and creativity. Whether you're looking to refresh your interior spaces with vibrant colors or enhance your property's curb appeal with exterior painting, we've got the expertise you need. We pay meticulous attention to detail, use high-quality materials, and offer a wide range of color options to suit your preferences. Trust Ustaad Ji for a stunning and durable finish that revitalizes your living spaces and adds curb appeal to your property.
House Paint (outdoor)

House Paint (indoor)

Furniture Polishing

Gray structure Paint
Door Polish

Tables Polish

Window Paint

Wooden Door Paint
Our Services
From Electric to Plumbing, to Carpentry to Painting the walls. Ustaad Ji have you covered with our highly Skilled Labor. Ustaad Ji provides services 24/7 in all seasons.
Call us in an Emergency. +92-300-254-63-63
Did You Know
USTAAD JI
is
Available
for
24/7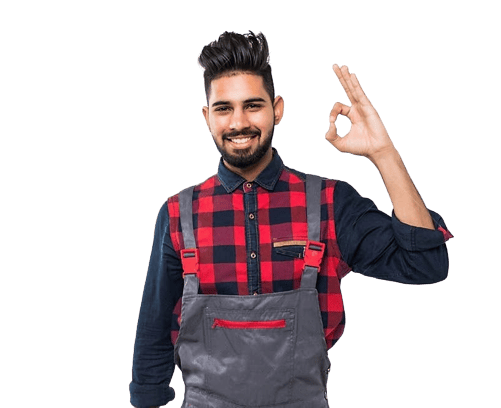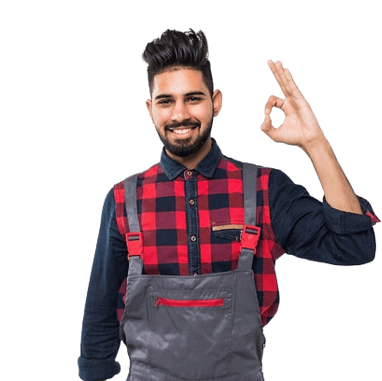 Top Painting Services in Karachi
Are you tired of frequent house repainting?
Do your walls lose their luster too soon?
Have inaccurate estimates wasted your paint and patience in the past?
Look no further; let us connect you with dependable, skilled, and professional painting services in Karachi.
Painting your walls isn't an everyday task. We expect nothing less than perfection, which often leads to procrastination while waiting for the ideal moment.
Hence, it's crucial to evaluate a company across various parameters for credibility, including cost, time efficiency, skill, and quality.
Ustaad Ji boasts a highly trained team of painters offering top-notch painting services in Karachi. Our professional painters and color experts understand their craft exceptionally well.
Whether it's interior, exterior, wall, or ceiling painting, they make the process stress-free for you.
Conducting market surveys for paint can be time-consuming, a luxury most of us lack in today's fast-paced life. Instead, connect with Ustaad Ji to access reliable online painting services
Interior Painting Services
When you search 'painter services near me' on Google, you'll come across numerous painting services. A positive sign is when they distinguish between interior and exterior painting, showcasing their expertise in the field.
As a consumer, it's important to recognize the distinct requirements of each type of painting to make an informed choice when selecting the best online painter services. Interior and exterior paints need to withstand different conditions, thus requiring different formulations.
Our experts possess an extensive knowledge base to guide you effectively. Interior painting, for example, must endure abrasion, and our team will offer valuable insights before commencing your project.
Ustaad Ji boasts a team of top-notch interior painters who provide excellent service without disrupting your surroundings. If you're tired of waking up to the same old colors every day, it's time to infuse new life into your walls with Ustaad Ji. Place your order today and brighten up your living spaces.
Exterior Painting Services
Exterior painting is a unique challenge as it faces the elements and harsh environmental conditions. The choice of paint must be tailored to withstand outdoor wear and tear, making outdoor-friendly formulations a must. The ideal exterior paint should exhibit resistance to cracking, chalking, and moisture.
Ustaad Ji maintains separate divisions for both interior and exterior painting. Our skilled teams possess years of experience in both domains, making them well-equipped to tackle a wide range of painting projects. Their expertise enables them to guide you in making informed decisions about the right painting materials for your project.
Once you've made your final selections, our teams will provide you with a precise budget estimate. The best painting services go beyond selecting the appropriate paint type; they apply it with skill and precision. Your search for the best painter services in Karachi may be just one click away.
Polishing Services Near Me
Are you in search of quick and efficient marble or furniture polishing services nearby? Don't hesitate; to reach out to us.
Polishing the furniture that adorns our daily lives is a crucial aspect of home décor. Given the delicate nature of furniture, opting for professional and dependable services is a prudent choice. Let us know because, at Ustaad Ji, we excel in delivering exceptional polishing services.
We provide a range of furniture polishing services at remarkably affordable rates. The finest polish services, known for their exceptional durability and professional reliability, are merely a phone call away. So go ahead, dial us, and enlist the expertise of our professionals today!