How To Find Electrician Near me
Ustaad Ji: The Best Electrician Near You in Karachi Are you looking for an electrician near you in Karachi? Ustaad Ji is the best choice for you! We are a licensed and insured electrician company with over 10 years of experience. We offer a wide range of electrical services, including new installations, repairs, and maintenance. We are committed to providing our customers with high-quality service at a fair price. We understand that electrical problems can be a major inconvenience, and we are here to help you get your electrical system back up and running as quickly as possible. We will work with you to understand your needs and provide you with the best possible solution. We are also committed to safety. All of our work is performed by licensed and insured electricians who follow all safety regulations. We want you to be confident that your electrical work is being done correctly and safely. If you are looking for an electrician near you in Karachi, contact Ustaad Ji today. We would be happy to help you with all of your electrical needs.
ELECTRICIAN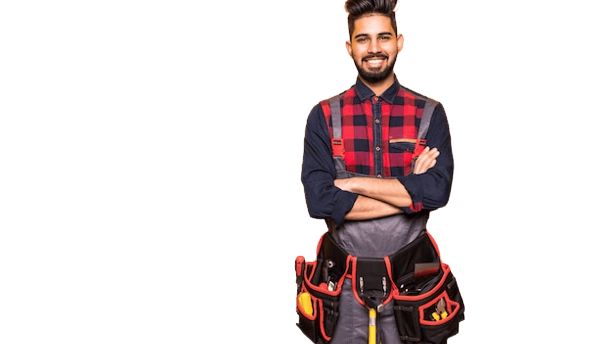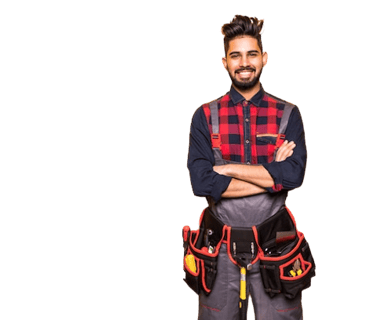 How to Find an Electrician Near You in Karachi
Electrical problems can be a major inconvenience, and they can also be dangerous if not handled properly. That's why it's important to find a qualified electrician near you in Karachi who can fix your electrical problems quickly and safely.
Here are a few tips for finding an electrician near you:
Ask your friends, family, or neighbors for recommendations. This is a great way to get personal recommendations from people you trust.

Search online. There are many websites that list electricians in Karachi. You can search by location, keyword, or even price.

Check with your local chamber of commerce or Better Business Bureau. These organizations can provide you with information about licensed and reputable electricians in your area.
If you are in Karachi and in dire need of a reliable electrician near you? Look no further! Ustaad Ji's Handyman Service is here to provide you with top-notch electrical solutions. When it comes to finding the perfect electrician near me, Ustaad Ji is your trusted partner for all your electrical needs in Karachi.
Why Choose Ustaad Ji for Your Electrical Needs?
1. Local Expertise
At Ustaad Ji, we understand the unique challenges that Karachi residents face when it comes to electrical issues. Our team of experienced electricians is well-versed in the local electrical infrastructure and regulations, ensuring that we can tackle any electrical problem efficiently and safely.
2. Prompt Response
Electrical emergencies can happen at any time, and we know how crucial it is to address them promptly. When you search for an "electrician near me," Ustaad Ji's Handyman Service is committed to providing swift responses and quick solutions to your electrical issues, 24/7.
3. Trained and Certified Electricians
Our team consists of skilled and certified electricians who have undergone rigorous training. They are equipped with the latest tools and techniques to diagnose and resolve electrical problems accurately. Rest assured, your electrical needs are in capable hands when you choose Ustaad Ji.
4. Wide Range of Services
Whether you need help with minor electrical repairs or require a complete rewiring of your home or office, Ustaad Ji has you covered. Our comprehensive range of services includes:
Electrical Repairs: We fix faulty outlets, switches, wiring, and more.

Installation: From ceiling fans to light fixtures, we ensure safe and efficient installations.

Maintenance: Regular maintenance can prevent major electrical issues. We offer maintenance plans to keep your electrical system in top shape.

Emergency Services: When you have a sudden electrical problem, our emergency response team is ready to assist.
5. Transparent Pricing
We believe in transparent pricing to build trust with our customers. Before starting any work, our electricians provide you with a clear and detailed estimate, ensuring there are no surprises when the job is done. You'll know exactly what to expect.
6. Safety First
Electrical work can be hazardous if not done correctly. Ustaad Ji prioritizes safety in every project we undertake. Our electricians adhere to the highest safety standards, reducing the risk of accidents and ensuring the safety of your property and loved ones.
How to Get in Touch with Ustaad Ji
Finding an "electrician near me" in Karachi has never been easier. To schedule an appointment or get immediate assistance with your electrical needs, you can:
Call Us: Contact our customer support team at +92-300-254-63-63.

Visit Our Website: You can find more information about our services and request a quote on our website Ustaadji.pk.
Conclusion
When it comes to finding the perfect electrician near you in Karachi, Ustaad Ji's Handyman Service is the name you can trust. With our local expertise, trained professionals, and commitment to safety and customer satisfaction, we're here to serve you whenever you need us. Don't let electrical issues disrupt your life—choose Ustaad Ji for reliable and efficient electrical solutions in Karachi.